Find data pairs across systems. Create added value.
PS.Identity – Your Business Turbo
Link data sets quickly and securely in heterogeneous system landscapes, which then enrich each other with information. Too good to be true? Take a look for yourself!
Maximum transparency
PS.Identity is an integration platform that receives data from a wide variety of systems – whether SaaS, on premise or cloud – checks them for data pairs and enriches them with further exchange-relevant data. This gives you the real-time visibility and insight you need into all aspects of your business via the independent portal on your intranet or extranet network. In addition, the full context of existing customer knowledge through the automated merging of data from advertising, sales, editorial, online services, printing, accounting, and much more.
Duplicates – annoy your customers and cost sales – until now!
Do you merge departments, have data sources without sufficient control over data entry, or simply lack appropriate guidelines? You already had "fun" with money demands from customers whose request for data deletion was not complete and who were contacted anyway? You have accidentally sent several offers to a customer at the same time? With PS.Identity you can recognize the same addresses in different systems. Duplicates are finally a thing of the past.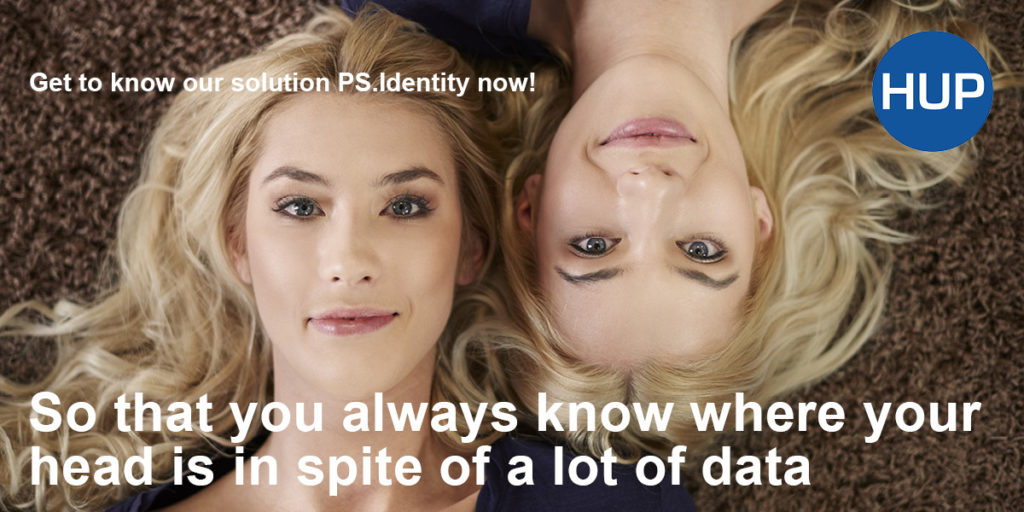 This is how easy it is
With PS.Identity you ensure an optimal customer experience and remain completely system-independent. With this consolidated knowledge about your customers, which is protected from access, you can improve your approach, service and sales. The automation of your business processes is the basis for making better and more efficient decisions and for building new business areas. With PS.Identity you also gain valuable time by having your existing applications connected by our team within days instead of months.
Start the business turbo
This business turbo is made possible by the built-in transformation accelerator in PS.Identity. Through the APIs (application programming interface), all systems can easily add data when logged into PS.Delivery. The data is checked for existence and duplicates and enriched with other data.
Do you have questions about PS.Identity? – Write to us!