News Portal PS.Content #Portal
Only the best for your content
Our modern news portal always makes your content look especially good. Quickly and conveniently filled via our modular CMS PS.Content, it offers you all the possibilities for fast and up-to-date reporting, as well as precisely customized statistics tools that help you adapt your content perfectly to your readers. A few highlights:
AdBlock? No problem!
We can play out ads (image/video) in such a way that AdBlockers are unable to distinguish them from normal website media.
High Performance
PS.Content#Portal is a presentation platform for digital content on the Internet. From it, all variants of a classic online presence can be mapped – from microsites to topic portals to complete online offerings with hundreds of subpages. The HUP solution takes content from a CMS (e.g. from HUP PS.Content CMS) and plays it out much faster than classic online portals with a complete CMS in the background. The USPs of PS.Content #Portal are therefore performance and ease of use.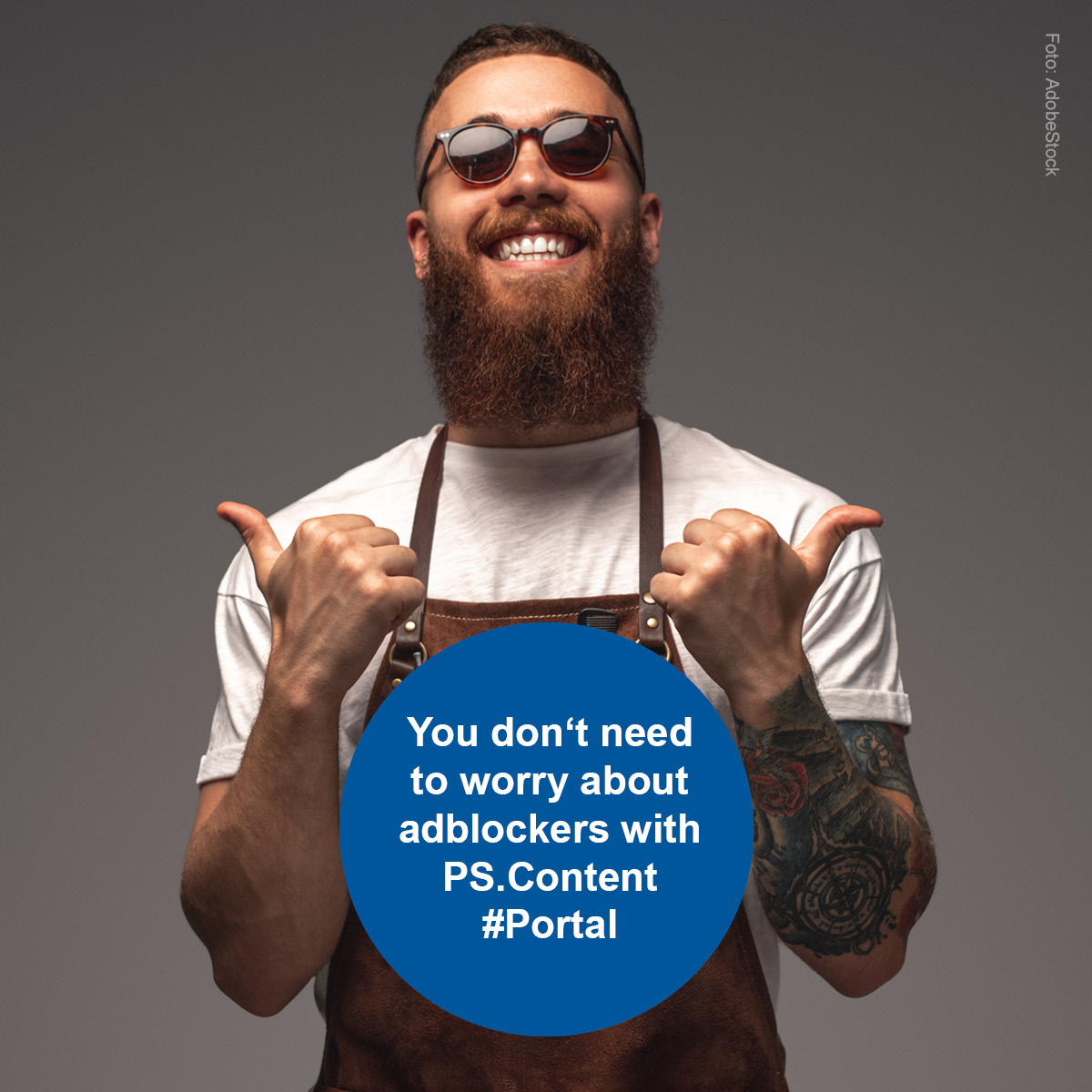 New Content Marketing Options
PS.Content Portal is the first portal to support "Content Sponsoring". This is a PayWall, where an advertisement (image/video) has to be viewed for a certain time before the article can be read. For a monthly subscription, the portal can be made completely ad-free.
Content prioritized according to reading behavior
PS.Content #Portal can sort content on pages according to different algorithms. By age and priority with cool-down, or e.g. additionally by user behavior. Likewise, articles with identical keywords and persons can be issued as reading recommendations to keep the visitor on the page.
More Speed – Single Page Application
Wordpress, Joomla or Drupal create a new web page with every click and deliver it completely. This generates a lot of data traffic. With PS.Content #Portal, once called, only the parts that actually change are loaded / redrawn (rendered). Advantage: the page change runs much faster.
Built-in AdServer with AdTracking
PS.Content #Portal contains its own ad management and therefore also its own ad server. Ads can be transferred to PS.Content #Portal via an existing order system. Statistics on ad performance incl: how often an ad is played and clicked, on which subpage or in which article.
PS.Content #Insights
With #Insights we provide a statistics module that is tailored to the needs of editorial departments: So you know everything about reading time, reading progress, jumping off point per article, locations, keywords, departments, people per time unit or channel. Incl. possibility for A/B testing.
Server-side rendering; JAVA instead of PHP
PS.Content #Portal uses server-side rendering and is programmed in JAVA. This allows the source code to be processed much faster, which enormously reduces the response times of the web server.
Progressive and Responsive from the very first minute
PS.Content #Portal supports mobile, tablet and desktop at the same time. In addition, Progressive WebApps can be easily created. So a separate news app is no longer needed.
Would you like to learn more about PS.Content #Portal? Write to us!