HUP GmbH – History
A short look back
Take a journey with us into the past – from the start of HUP to the present.
With numerous in-house developments, innovative ideas, mergers and acquisitions, we have successfully expanded our portfolio and comprehensive consulting and IT services for numerous daily newspaper, advertising journal, magazine publishing and payroll accounting customers since our founding in 1984.
Today, with around 100 experts, HUP is one of the market-leading software developers for media houses and many other companies, which we support in their digital transformation – all the way to 360-degree marketing concepts and their cross-media implementation.
It all started with HUP founder Ulf Henke and his partners.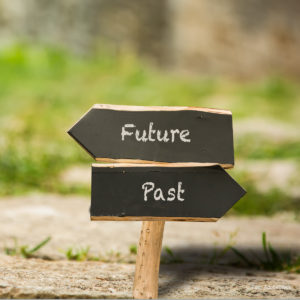 Der neueste Spross der HUP: REBLZ Consulting
Die immer weiter gestiegene Nachfrage nach ganzheitlicher Beratung u. a. bei Medienhäusern, mündet in der Erweiterung der HUP um den branchenübergreifenden Beratungs-Bereich REBLZ Consulting. Die aktuellen Versionen unserer Verlagssoftware P7 für Tageszeitungen, Anzeigenblätter und Magazine wird für neue Browseroberflächen vorbereitet.

Change of name & foundation of agency
HUP's portfolio is further expanded through the founding of "wahn&sinnig", the agency for brands and communication | After the departure of founder Ulf Henke from the HUP Supervisory Board and the change of name, HUP AG becomes HUP GmbH | Release of HUP's first cross-industry app for Apple's iPhones and Watch, the reminder app: my-buddy-app | The Paradise publishing software is released for installation in version P7

A Content Management System from HUP: PS.Content
The development of HUP's first
content management system
,
PS.Content
, begins. As a supplement to the
classic editorial system
for print titles in editorial departments of daily newspapers, advertising journals and magazines, it is implemented as a cross-technology and cross-location system that runs in the browser.

Mergers, the Cloud and Apps

The subsidiary comes home
HUP increases its shares in the Dutch subsidiary HUP Benelux B.V. and also takes over the management.

Further company acquisitions and participations
The merger with the company gypsilon from Aachen and the takeover of Dreger & Partner GmbH determined the year 2009 in addition to the participation in Freitag Software GmbH.

HUP goes Benelux
Foundation of the company HUP Benelux B.V.

Merger and change of name
In 2006 the merger with Cardo AG and the change of name to HUP AG takes place.

Paradise publishing software is released

The expansion progresses
After the takeover of mpo MediaSolutions GmbH in 2002, HUP acquires Cardo AG in 2003.

Focus on publishing software
Since 1999, HUP has focused on the creation, implementation and project planning of
publishing software for daily newspapers
. Newly added are online applications in the area of software for daily newspapers, magazines and book publishers.

Europe we are coming
HUP is pleased to welcome its first publishing customers from other European countries and to expand its international business.

Paradise P3 sees the light of day

Standard Publishing System with the Abendzeitung Munich
Together with the Abendzeitung in Munich, HUP develops and presents the Standard Publishing System.

Foundation of HUP as Henke & Partner GmbH
IT expert Ulf Henke founds Henke & Partner GmbH as a system house.