We have a solution for almost everything – for the rest …
… our HUP partners
As a software house with a large portfolio that has grown over many years, from A for subscription management to B for accounting and Z for delivery accounting, we offer numerous innovative, proven applications for professionals. If necessary, we also draw on our partner network. Either way, you get the best solution for you from us.

Below you will find an excerpt of our partners with whom we have worked together in recent years. Link and self-description in alphabetical order.
At alfa Media, we see ourselves as a partner to our customers, opening up a world of new paths and new opportunities, and not just for the publishing business. We value innovative, multimedia and intuitive concepts that are optimally adapted to the respective publication channel – be it digital, print, web or app. We provide all the workflows that go with digitization, as well as the mindset for modern working, so that with us you are able to give your content the attention it deserves. We are also a certified HubSpot partner and provide experts for the implementation and connection to your existing systems.
auticon is an internationally active IT service provider and a "social enterprise". The special feature: Our IT experts are all on the autism spectrum. auticon's goal is to deliver high-quality, innovative IT services while achieving equality for autistic adults in society and the workplace and a greater understanding of their special abilities and needs. The auticon portfolio therefore includes precisely those IT services in which the strengths of autistic people come to the fore and ensure high-quality results. Our clients specifically hire autistic programmers, quality assurance specialists, data analysts, test automation specialists, software architects or process managers because they recognize their value to their project. auticon's diversity model for autistic people to work with our high-profile clients' IT project teams is so unique and successful that it is now implemented in 20 locations worldwide in Europe, North America and Australia. 70% of our colleagues are autistic, and we proudly say, "Autism is not a system failure, it's a different operating system."
gypsilon software GmbH is a provider of software for accounting, both as a standard solution and industry-oriented specialized for publishing houses, real estate management and the automotive trade. Mainly medium-sized companies belong to gypsilon's clientele.
Our customers benefit from all-encompassing software from a single source. This includes accounts receivable and management, accounts payable, invoicing, cost accounting, fixed asset accounting, cash book, purchasing with inventory management, travel expenses, fee accounting and construction cost management. The gypsilon accounting system is completed by an automated incoming invoice workflow and a BI tool for controlling.
With approx. 700 installations, we are one of the leading suppliers on the market. gypsilon software GmbH is a family-owned company which, through teamwork, is constantly working to inspire its customers with the best software and support, to continuously improve its programs and to excel in user-friendliness.
Expertise since 1991.
hobex is your Austrian full-service provider for cashless payment systems and eCommerce payment solutions. In addition to Austria, more and more customers from other countries are also relying on our personal service and know-how; these include Germany, Italy and Slovenia. hobex employs more than 100 dedicated and competent employees and serves more than 25,000 customers with over 40,000 terminals.
We are your reliable partner with handshake quality – and that since 1991!
The email marketing specialist Inxmail is known for powerful software solutions and excellent services from consulting to implementation. More than 2,000 customers worldwide use it to implement personalized newsletters, automated campaigns and transactional emails. They trust in reliably delivered e-mails and data security. The software can be networked with many specialized systems such as CRM, online store and campaign management tools via interfaces.
As a best-of-breed provider, Inxmail maintains close partnerships with agencies and technology providers. The email marketing specialist works hand in hand with them to implement complex requirements such as the connection to third-party systems and marketing automation. Since the founding of the owner-managed company in 1999, Inxmail has attached great importance to a high level of service and individual consulting services – Inxmail has already received several awards for its customer proximity. With this, the e-mail marketing provider convinces international companies such as Lidl, CreditPlus, s.Oliver, Heise Medien and 1. FC Köln.
Inxmail stands for comprehensive data and legal security in email marketing: the company hosts its servers exclusively in Germany and meets the highest data protection requirements.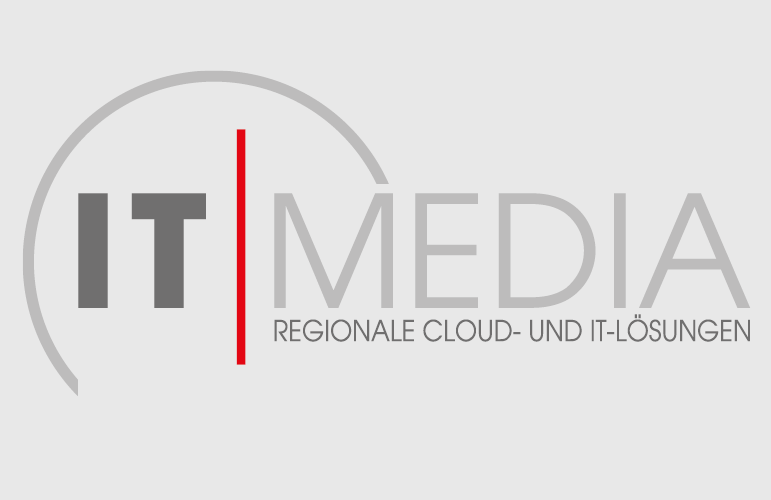 A young company with many years of experience
When IT|MEDIA GmbH was founded in 2021, the team already looked back on decades of IT experience. It took over the tasks of aligia GmbH, which Wolfgang Stiegler had founded in 2009 as a subsidiary of DONAUKURIER. Soon, nearly 20 European newspaper publishers were securing their data in Ingolstadt. The data center, which always offers its customers the latest technology and high-security standards, quickly emancipated itself. For example, an IT company known worldwide for the security structure of IT solutions has been a customer of the Ingolstadt data center for years. But many regional companies also appreciate the services of the experienced team. Law firms, business consultants, doctors and start-ups use the housing for their servers and trust the security of the Ingolstadt IT forge. They all appreciate the regional proximity, the security of their data and above all the personal service of the IT|MEDIA team. Cloud-based solutions for IT workstations and server infrastructures will be another milestone for the young but experienced IT service provider.
koppenhoefer media consult GmbH

The main focus of consulting by Koppenhöfer Media Consult GmbH is process analysis and process optimization with the analysis of workflows and the associated IT support. Processes are structured and evaluated according to optimization potential and a target process is created.
In addition, we offer project management in the implementation of sales software, project planning and controlling as well as needs analysis from the publishing side, and coaching of project management teams.
In database-supported marketing, we offer the evaluation and weighting of marketing actions from database analyses, using special analysis techniques such as the creation of decision trees for risk group determination.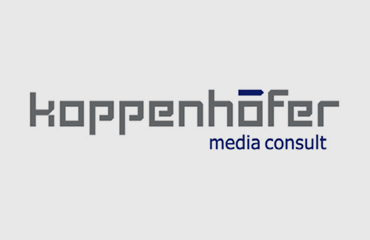 PayPal is committed to the democratization of financial services. This is to enable people and businesses to participate and succeed in the global economy – based on the idea that access to financial services creates opportunities. With its open digital payments platform, PayPal enables its 325 million active customers to connect and transact in new and powerful ways – whether that's online, on a mobile device, in an app or in person. Through a combination of technology innovation and strategic partnerships, PayPal is creating better ways to manage and move money, offering choice and flexibility in sending payments, paying and getting paid. The PayPal platform including Braintree, Venmo and Xoom is available in more than 200 markets worldwide. Consumers and merchants can receive money in more than 100 currencies, withdraw money to their account in 56 currencies, and hold funds in their PayPal account in 25 currencies.
As the manufacturer of conzept 16, vectorsoft offers a development environment with an integrated database. Together with the front-end designer, efficient application development via Rapid Application Development (RAD) including SaaS (Software as a Service) is possible. Founded over 35 years ago, the company is based in Heusenstamm, south of Frankfurt am Main. Since 2019, Dr. Markus Pilz has been pushing new strategic impulses into the direction of vectorsoft as a member of the Board of Directors. The company's established values and successful products accompany the digital transformation. The vectorsoft team supports customers all over the world from Germany and Switzerland. High-quality, flexible care has always received special attention. HUP GmbH benefits from the advantages of the conzept 16 platform in the development and operation of its specialized publishing solution. Customer-oriented new and further developments are an important part of the company philosophy. In addition to the existing and internationally successful solution conzept 16, yeet is an innovative platform for low-code developers.
Wolters Kluwer is a global provider of expert information, software and services for clinicians, nurses, lawyers, accountants and auditors, as well as finance, auditing, regulatory and compliance professionals. It is our concern to support experts in their daily work and to help them to solve complex problems safely and confidently in a constantly changing world. We are proud of our more than 180-year history and our global customer network. This includes 93 percent of the Fortune 500.
Please note: All links lead you to external sites whose content is not the responsibility of HUP GmbH, but was checked at the time of linking.

Do you have questions about a partner? Write to us!