HUP Digital 4.0

Shaping the future
Digitalization is another turning point in the history of mankind. By 2020, there will already be 50 billion objects and products that interact digitally and form a rapidly growing "Internet of things". This means that a gigantic business and savings potential is emerging. In practice, it is initially economically risky and drastic steps that medium-sized companies have to take. However, there is no time for stagnation. The HUP has numerous possibilities, products and services for the organization of the digital future of publishing houses and other enterprises exactly for these needs.
In an interview HUP board member Dirk Westenberger gives a brief outlook on the price/performance optimized HUP offer and the economic necessity to implement digitization beyond publishing software and to think ahead already now.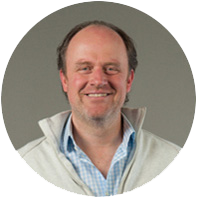 "Companies are being digitized through and yet there are still the good old billing and signature folders."
HUP Digital 4.0 and digitization – is it the same, is it derived from each other or how do you define this strategy?
Dirk Westenberger: Digital 4.0 describes a new area for HUP in which we want to help publishers and other companies to digitize even more processes. Processes that go beyond the digitization by our publishing software in the HUP area think media. These areas are characterized by digital services and outsourcing and are less likely or only partly likely to be led into an economically profitable future by software products. The term Digital 4.0 is consciously based on the topic of working environments 4.0. New approaches are also sought and found here. Accordingly, HUP Digital 4.0 includes areas such as finance from the incoming invoice workflow to employee-related document processing, administrative processes such as incoming mail and contract management, digitization of content, rights management, especially for book publishers, editing and proofreading. Especially in the last point, outsourcing is a digital process.
What is new about the approach of outsourcing proofreading?
Not the need in itself, but in the way we implement it and for whom. For example, the use of external editing is not yet established, at least for newspaper publishers. The expectation of readers to receive an edited product is clearly there, but as a rule editors have been or are rather saved. Here the quality of the newspaper is at stake as one of the main arguments for the right to exist.
Certainly, HUP has not gathered hundreds of Germanists in one building who are waiting to receive reading material. How can you, for example, offer this proofreading service at a reasonable price but still at a high level of quality?
We have direct access to profound German proofreaders worldwide. As a rule, the service is affordable in other countries, from which the publishing customer benefits, and above all can be used 24/7. In 60 minutes, an article is cleanly edited and online.
You cooperate with Tool-e-Byte. What role does it play?
Ultimately, it is an ideal partner with an impressive network of more than 100 employees who professionally handle orders in Peru, England, India, Croatia, etc. Together we can make an extremely flexible offer. Proofreading is just one example. If you take the digitalization of newspaper pages for use in other channels, it becomes clear how man and machine interact ideally. Here, for example, we can digitize fraktur fonts. Software-supported processes, so-called "double OCR", already enable us to achieve very good quality. Paired with professional proofreaders who are not afraid of proofreading XML files, the result is almost perfect. And this at comparatively unbeatable conditions. If we assume an error rate of 1 percent for normal OCR recognition, this sounds good at first. But with 1,800 keystrokes on one standard page, that's 18 errors!
And when the invoice is received, is there really still a need for digitization? Hard to believe …
… but true! Some companies are digitized until they squeak, but there are still the good old invoice/signature folders. Qualified employees open an envelope, check it manually and put it in the folders. There is still paper running through the company. These are processes that, within the framework of manageable investments, free up ROI and resources for creative or value-adding work in the short term.
The fundamental question is: To what extent is digitalization more talked about than implemented?
Newspaper publishers have initiated the processes themselves, but the strategy and IT structure are still issues. For example, there is often a real software zoo that has been built up over the years by individual publishers. Especially in companies that rely on SAP for their advertising and subscription / sales management, this is a killer of earnings. This is where we at HUP can provide ideal support. On request, we offer everything from a single source. So if a company lacks something, we are always the contact for high-quality solutions. If we don't have these in our portfolio, we simply develop them together according to the customer's needs or support the selection of a suitable partner for the task.
We support you and your team with our software and are happy to advise you.
You can reach us by phone at
+49 531 28181-0
or by e-mail at
info@hup.de
Trends & News
Subscribe to the HUP-Newsletter now and don't miss any important information, relevant studies and attractive competitions anymore.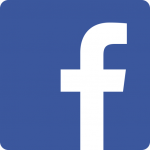 More HUP Trends & News can be found on Facebook and in our press area.