reDMS the HUP document management system
Manage documents simply & securely digitally
Manage your business documents and discover a new level of efficiency and security with reDMS, the web-based & automated document management system.
reDMS is a powerful document management system that allows users to organize, manage and edit important documents and business files with ease. Documents are managed by user roles and automatically processed with our easily customizable workflows.
Using advanced search filters and scanning technology, multi-page documents can be automatically identified, broken down, and separated into appropriate folders. reDMS provides visibility into revision history and internal communications for easy tracking and management – so you can focus on your core tasks.
Why reDMS?
Designed with practical administrative needs in mind, reDMS includes all the essential features of a document management system. With multifunctional features to increase user flexibility, such as secure document preview and robust search tools, you can avoid unnecessary workflows and make the best use of your time.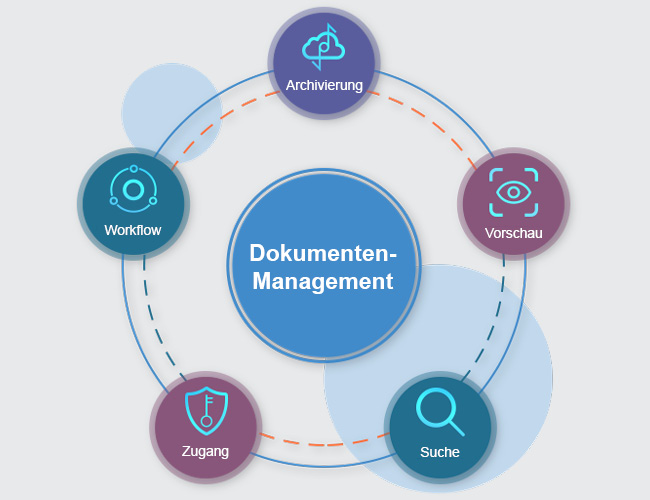 Role-based file access
Control which documents and folders users have access to so they can modify and remove them if necessary. Increase data security and prevent unwanted access to protected files through user roles.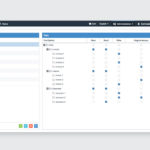 Advanced search on multiple levels
Easily find documents you need in the root directory or in a specific folder. Perform quick and accurate searches by content, metadata field, type, and more. Data is available in seconds and always at your fingertips.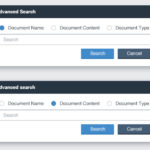 Secure preview with watermark
Avoid data loss with our document preview watermarks. The watermark can be removed when downloading documents only with the appropriate user rights.

Support of many file formats
You can upload and manage various file types, including files for Word, Excel, PowerPoint, AdobeAcrobat, plain text or ODT files, and PNG or JPG images. We are currently working on supporting even more file types.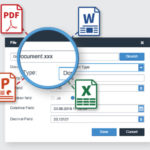 Flexible options
Our flexible options enable rapid document archiving and data management with intelligent indexing, document classification and many other ongoing features as advanced features.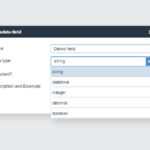 Set retention time
You can set an optional retention period to protect your data from accidental deletion. The time periods can be days, months, or even years. Deletion is not possible before this period expires.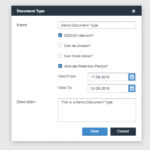 Workflow Automation
Increase efficiency using our editable workflow automation by simply using our click-and-drag capabilities.
Set role-based automation, triggers and tasks, implement rules, logic and standards that secure and control your data. Check task status and easily communicate with support through notifications.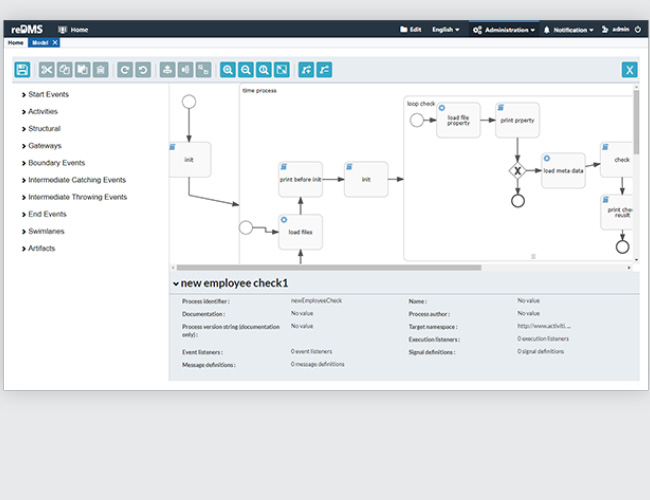 For example, you can create the following workflow: Split a multi-page PDF invoice file into hundreds of separate PDF files according to defined metadata such as invoice date or type. This increases work efficiency and reduces unnecessary manual errors.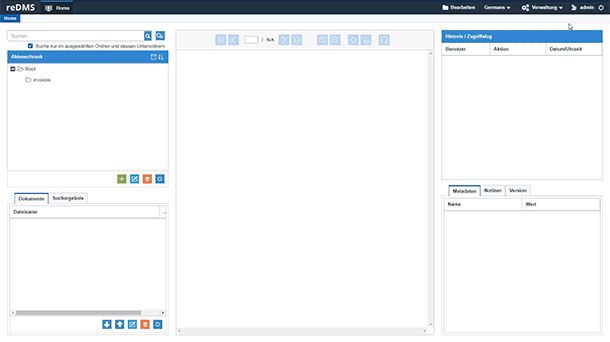 Document management
Keep track of records with revision and browsing history, user logs and activity, and document versions.
Transparent browser history
Users are provided with clear information about who browsed which documents and when in the system. All browser activity can be recorded for future reference.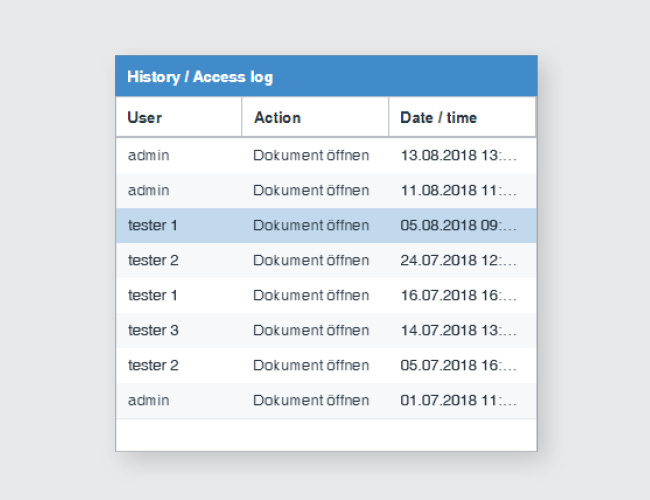 Document version control
All document updates are automatically logged and allow transparent access to the revision and version history at any time.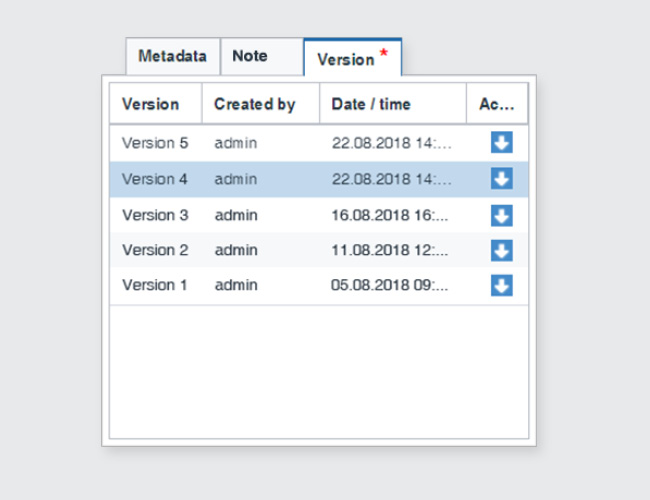 Collaboration and integration
With reDMS collaboration features, all team members can work more efficiently on the same documents. In combination with the flexible reDMS API integration, documents from external systems can be automatically imported into reDMS for further processing.
Single logon via LDAP
Access to the reDMS software is via a Lightweight Directory Access Protocol (LDAP) configuration. Users log in with the ID and password they normally use – for example, the domain account information.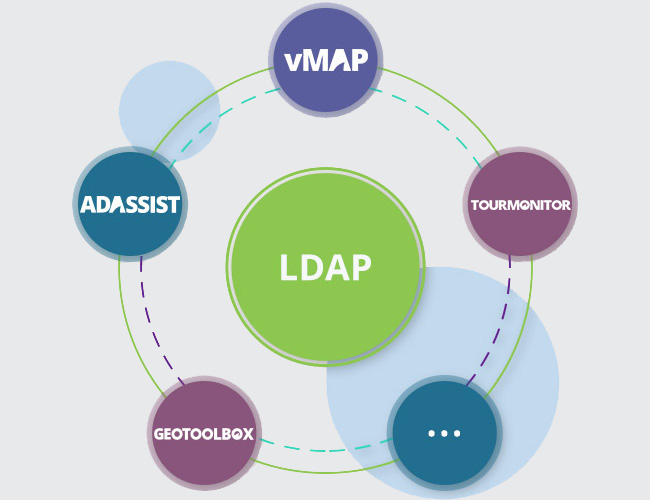 Real-time document status
Keep up to date with the status of any document in an automated workflow. Documents can be tagged and displayed to associated users, keeping them informed of workflow status and changes.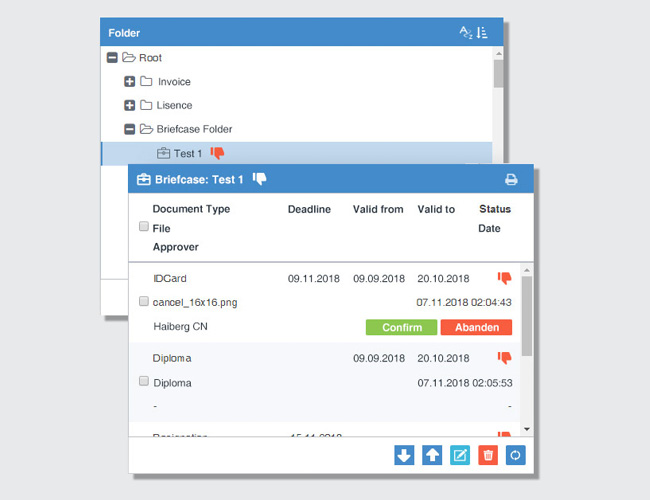 Flexible API Integration
Ensure a seamless flow of information with reDMS' flexible API integration. Import data automatically from your CRM and ERP systems via the REST API. This saves time, reduces the number of steps required, and prevents costly errors if necessary.
Likewise, you can integrate reDMS with various other systems to easily connect systems and information.