Topic page of the HUP on the current AI solutions
ChatGPT, Bard, Midjourney & Co.
For several months now, everyone has been talking about ChatGPT, its Google counterpart Bard, and the AI art creation platform Midjourney as the new trends that, according to numerous experts, will have a lasting impact on our lives in the future. Of course, HUP is also concerned with these technologies and how we can use them in our products in a meaningful way.
While researching and building knowledge, we keep finding useful tips and links that we would like to share here. This page will be supplemented successively with own content such as interviews, etc.
If you ask ChatGPT how the program ChatGPT is characterized, you will receive the following answer, that is a self-description:
As an AI program, ChatGPT is based on the GPT-3.5 architecture developed by OpenAI. ChatGPT stands out for its ability to hold human-like conversations and respond to complex questions. It is able to cover a wide range of topics and specialties and has extensive knowledge acquired through training on large data sets.
Chat GPT features include:
Natural Language Processing: ChatGPT uses Natural Language Processing (NLP) technology to conduct human-like conversations.
Flexibility: ChatGPT can be adapted to a wide range of applications, from chatbots to customer support to personal assistants.
Knowledge: ChatGPT has extensive knowledge and can access a wide range of topics and subjects, including science, art, history, politics and more.
Learning: ChatGPT is able to improve its skills and knowledge through machine learning and continuous training.
Customization: ChatGPT can be customized to the user's language and context to provide a personalized experience.
Scalability: ChatGPT can be trained on large data sets and is capable of handling large amounts of requests simultaneously.
Overall, ChatGPT is a powerful program that can hold human-like conversations and support a wide range of applications.
End of the self-description
Interesting links
To get an idea of the current developments and the background, the following websites/articles are worth reading.
Wikipedia
Of course, there is also a description of ChatGPT on the well-known online encyclopedia, incl. Possible applications, history, criticism & problems, reactions and further developments.
FAZ - My friend, the chatbot (03.03.2023)
FAZ author Corinna Zander explores the question in her article "My friend, the chatbot": ChatGPT is on everyone's lips and is controversially discussed - does it turn out to be a hostile competitor, or is it simply a practical tool that makes our everyday lives easier?
https://www.heise.de/thema/ChatGPT
https://www.heise.de/thema/Kuenstliche-Intelligenz
Heise.de, which is one of the most used IT news services, has a lot of news about AI / Chat GPT, Bard and more.
Google opens chat GPT competitor "Bard" to the general public
Not only the chatbot ChatGPT is now available, Google is also at the start. Olivia Ruffiner dedicates her article on Handelszeitung.ch to Bard.
The main differences between Bard and ChatGPT (eng.)
Arianna Johnson describes in her article for Forbes magazine the differences between Bard and ChatGPT that you should know.
Bitkom Practical Workshop - Technology, Business Cases & Ideation
The digital association of the German information and telecommunications industry is also confronted with inquiries about ChatGPT and offers practical workshops.
Guide for better chat GPT results
Jonathan Kemper describes in his guide on the-decoder.de, how to best chat with ChatGPT to get better results. It's worth taking a look.
And another experiment.
We have given the following task to ChatGPT:
I would like to write a blog article about what the user must consider when dealing with Chat GPT. Write a headline, teaser, subtitle, and paragraph. Format everything in Markdown.
This is the result:
The right way to use ChatGPT: what you should pay attention to
ChatGPT is a powerful chatbot developed using artificial intelligence and machine learning. However, as with any other chatbot, there are certain things to keep in mind when dealing with ChatGPT. In this blog article, you'll learn what to look for to get the most out of your ChatGPT experience.
Avoid sensitive* or personal* information
ChatGPT is an artificial intelligence chatbot programmed to generate texts that match the input entered. Although ChatGPT has advanced security features, it is still a good idea not to share personal or sensitive information with it. Avoid asking ChatGPT for your passwords, account details or other sensitive information.
Ask clear and concise questions
ChatGPT can only answer as well as it is programmed to. So, if you ask unclear or unspecific questions, ChatGPT's answers may be inaccurate or incomplete. Ask clear, concise and direct questions to ensure you get exactly the answers you need.
Be patient
Since ChatGPT is based on machine learning, it may sometimes take some time to find an answer to your question. Be patient and give ChatGPT enough time to generate an accurate response. If you are not satisfied with the answer, ask the question again in a different way or in different words.
Conclusion
ChatGPT is a powerful chatbot that has a variety of uses and use cases. By following these tips, you can get the most out of your ChatGPT experience and ensure that you receive accurate and useful answers to your questions.
End of ChatGPT result
* A nice example of why the human factor is still important for corrective action.

Austrian AI artist Emmerich Huber has written a tutorial on how to use Midjourney , the platform for creating AI art.
Note: Midjourney has meanwhile limited the free use to 25 images to be generated. But there are also alternative providers, as examples are mentioned here: ALL-E, NightCafe or PlayGroud Ai.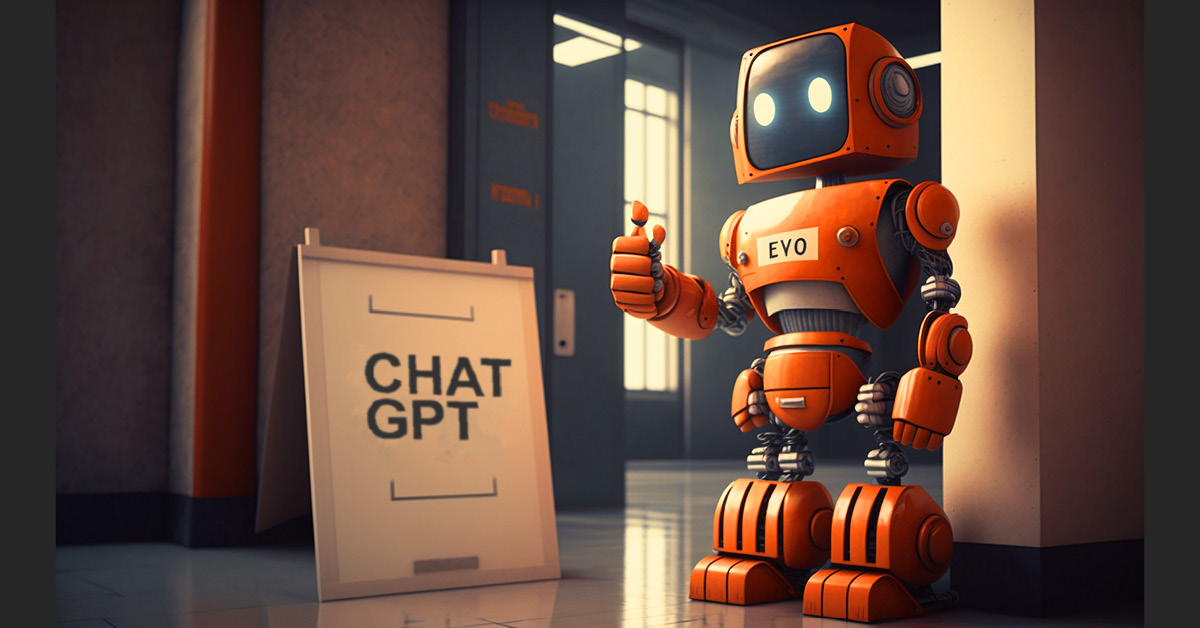 Created using AI from midjourney.com and manually post-processed.