tables of regulars
Open exchange
Knowledge transfer and trustful exchange of experiences, lectures, current trends and news on HUP solutions for the industries – the HUP Stammtische are a popular forum for experts and specialists, especially from the publishing industry. In the coming year there will again be an offer for the sales and editorial departments. In addition, we are expanding the HUP Stammtische thematically and decentrally.
The dates for 2019 are planned and will soon be announced here, on Facebook and in our newsletter.
The challenges facing publishers can only be solved through close interaction between publishers and software developers. You are cordially invited. Please also note our HUP Customer Scrumbles.
Your HUP Team
Trends & News
Subscribe to the HUP-Newsletter now and don't miss any important information, relevant studies and attractive competitions anymore.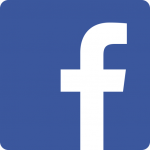 More HUP Trends & News can be found on Facebook and in our press area.