Education and training
Want to go digital?
From information technology to office management. You want an apprenticeship with a future. Then join us in the HUP team. Motivated and committed employees are always welcome to join our team. If you learn new things with interest and passion, are a good team player and would like to take responsibility for individual tasks at an early stage, you have come to the right place. Every year we employ several AZUBIS in different areas – it would be great if you were a part of it!
An apprenticeship with us is worthwhile, fun, varied and optimally prepares you for your professional career. AZUBIS receive many advantages and a future-oriented training with us. If you have successfully completed your training with us, you have a good chance of being hired. Your home base for training is Braunschweig. Here you will find your vocational school and the headquarters of our company. You will also get to know other HUP locations, depending on your training direction and project, or accompany our HUP team on customer orders on site if required. For a medium-term assignment at other locations, we will optionally pay you a housing subsidy of up to 300 euros per month as well as the train ticket. Depending on the situation, a BahnCard is also possible. HUP will also support you in your search for a (shared) room. So that you can complete your training optimally, HUP provides various teaching materials for the exam preparations.
---
From information technology to office management
IT Specialist (Application Development)
As an IT specialist specializing in application development, you will program and develop software according to customer requirements. You test existing applications, adapt them and develop user friendly user interfaces. You will use different programming languages.
Training duration: 3 years
Prerequisites: (Technical) university entrance qualification, affinity for computer science, first previous knowledge
Management Assistant for Office Management
As an office management clerk, you will carry out organisational and commercial administrative tasks. You will support written and oral communication, write letters, e-mails, notes and minutes, procure office materials, plan and monitor appointments, prepare meetings and organise business trips.
Duration of training: 3 years
Prerequisite: Realschulabschluss (with good grades in mathematics and German)
IT specialist (system integration)
As an IT specialist specializing in system integration, you plan and configure IT systems.
You are a service provider in-house or at the customer's, you set up the systems according to the customer's requirements and operate or administer them. This also includes qualifying, limiting and correcting errors in the event of malfunctions. You advise internal and external users on the selection and use of equipment and solve application and system problems.
You will also create system documentation and conduct training courses for users.
Training duration: 3 years
Prerequisites: (Technical) university entrance qualification, affinity for computer science, first previous knowledge
---
training phase
1st year of training
In the first year the training takes place in the HUP headquarters in Braunschweig. Here product teams regularly introduce themselves. So you can get to know our product worlds right from the start and specialise later if you wish.
2nd year of training
In the second year of training, each AZUBI can choose two product teams in which he would like to complete his practical training for four months each (this corresponds to approx. 10 working weeks). Depending on the team, the practical phase takes place in Braunschweig or at other locations. The location of your vocational school always remains Braunschweig. After each four-month practical phase, you can choose one of the two teams you have pre-selected. In this team you will spend the rest of your training time until the examination.
We support you and are happy to advise you. You can reach Mrs. Christiane Wächter by phone at +49 531 28181 460 and by e-mail at cwa@hup.de
Trends & News
Subscribe to the HUP-Newsletter now and don't miss any important information, relevant studies and attractive competitions anymore.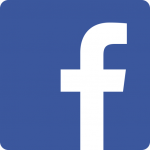 More HUP Trends & News can be found on Facebook and in our press area.