Customer Scrumbles
Joint development
HUP has established modern development scenarios for customer Scrumbles
A USP of HUP is the bundling of competences for innovative solutions. Therefore we invite our customers to match their requirements and experiences in software development directly with our team in workshops as well as preparation and post-processing. The results from the so-called customer scrumbles, an efficient network idea further developed by HUP on the basis of the Scrum framework, are trend-setting for the digital transformation and strategy of all participants: more innovation, practical relevance, sustainability, mobility, platform independence – across systems and publishing houses.
With the HUP Portal Solutions and extensive modifications of existing systems, requirements and resulting new functionalities can be defined, user stories can be jointly defined and implemented by the HUP development team. All customers and we benefit from an increase in productivity, development speed and transparency.
Customer Scrumbles take place in monthly intervals as presence meetings or in a video conference. HUP, usually at HOLM, Frankfurt, and one of the participating customers alternate as hosts for the face-to-face meetings. The interim results are regularly reviewed, updated if necessary and discussed. In this way, all participants can follow the progress and, if necessary, fine-tune it further. At the end of a customer Scrumbles stands a future-safe, perfect total product.
New program versions – free of charge for maintenance customers
As a rule, HUP develops new program versions once a year whose software licenses are made available to maintenance customers free of charge. Support for the installation of new software versions is offered separately.
Ongoing adjustments for legal change
HUP customers are always up to date: HUP adapts maintained programs during the contract period and the warranty period to changing legal or technical standards within a reasonable period of time. This also applies to the maintained programs, in which the respective common versions of the required software environment (operating system and programs required for contractual function) are integrated.
Current HUP Customer Scrumbles
PS.content customer-scrumble
PS.delivery customer-scrumble
PS.CRM
UNITY
comet ePA
Trends & News
Subscribe to the HUP-Newsletter now and don't miss any important information, relevant studies and attractive competitions anymore.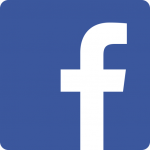 More HUP Trends & News can be found on Facebook and in our press area.