comet PA
Professional payroll accounting
For all companies, whether small, medium-sized or larger. comet PA guarantees smooth, fast and cost-effective process handling in areas such as payroll accounting and financial accounting. An established software brand that meets all current legal requirements from minimum wages to tax and social security law.
---
Easy to install
Error avoidance through automation
Meets the requirements of German tax and social security law
Simple and practice-oriented control of highly complicated wage-related processes
Qualified HUP employees are available via hotline for help and advice
Outsourcing to the HUP payroll office team possible – as short-term bridging in the event of sick leave or the longer-term assumption of payroll in service
---
efficiency advantages
comet PA offers clear efficiency advantages in practice due to its personnel master data-oriented structure, e.g. in the user-friendly handling of data hierarchies.
The well thought-out user guidance simplifies all processes and is already supplemented during the input by maturity checks. This helps the user to avoid errors. comet PA meets the requirements of German tax and social security law. The automatic health insurance comparison and the GDPdU-compliant provision of tax-relevant data are also part of our solution. In addition, the ITSG certificate for DEÜV notifications, the encrypted transmission of ELSTER data and many other services are a matter of course.
The easy-to-install software includes numerous efficient product features for every user:
Anyone who uses comet PA in their company can control highly complicated processes in terms of payroll technology simply and practically at the click of a mouse using many automatic functions – from monitoring the status of notifications to appointment management. In addition, there is the flexible and parameterizable wage type and booking management, which guarantees individual evaluations in compliance with legal requirements.
In addition, comet PA provides sophisticated Internet communication to all available public acceptance points, to HUP and to its own employees. This enables many convenience features such as update management, an Internet messaging service and the encrypted and signed sending of salary statements by e-mail to your employees.
Would you like to expand the comet package? The comet PKP Personnel Cost Planning module is available as a supplementary solution for the professional administration and planning of all processes.
Learn more about the features
Professional and personal support
If you or your employees have any technical questions regarding payroll accounting or the use of comet PA, our hotline staff will be happy to assist you. They are all professionals, not call centre agents who have to fill out a standard questionnaire and are unable to help. Our employees have many years of experience and are always up to date with the latest legal requirements. In this way you receive the professional help you expect from a professional partner like us.
Support according to your needs
Secure the support of our professionals – completely according to your requirements. Our payroll team is always at your disposal when you need it – as a short-term bridging in the event of employee absences due to illness or the longer-term assumption of payroll accounting as a service. Due to the identical system environment and software version, no training period is necessary – and the resumption of activities by your employees is also possible at any time.
Traffic light function
All pending tasks, including the processing status, are displayed with a traffic light function – so you always have all tasks in view.
Excellent support
Our employees, equipped with program and specialist knowledge, will personally assist you in the area of payroll, financial and asset accounting. In addition, technical problems are solved competently, reliably and promptly.
Service
On request, our employees can help out operationally, on a temporary basis, e.g. as holiday or illness replacements, or full service.
Simple update installation
Stay up to date: When you start comet PA, you will be regularly informed about new updates. You can easily install them yourself, support from HUP Support is usually not necessary.
Electronic communication to comet PA Support
Send screenshots or all lists generated by comet PA directly from comet PA to our support team for direct support in case of problems.
euBP interface
With the electronically supported tax audit, you can transfer all audit-relevant data from comet PA electronically to the responsible tax office. This saves you valuable time during the tax audit in your company.
Flexible wage type design
Simply design your wage types yourself. As an industry-neutral basic program, with comet PA you have the option of having your own wage type or company tariff mapped or of mapping it yourself. In addition, existing branch tariffs that are not yet available can also be easily supplemented.
Flexible interface for a smooth data import
Many standard interfaces allow you to import important data such as duty rosters, operating data, time recording, master data or transaction data from other sources. The high flexibility of comet PA makes it easy to implement new interfaces.
Free message text on the invoice
Use the possibility to inform your employees about holidays, company holidays or upcoming employee conferences via a freely configurable text field on the payroll accounting. You can send these messages to individuals, departments, or all employees.
Integrated personnel cost planning
With integrated personnel cost planning, you always have a complete overview of your personnel costs in your company. Plan, control and steer your personnel costs through a preliminary calculation. Simulate, for example, a collective agreement increase, salary increase or termination.
Correction payroll in the closed month
You can correct incorrect pay slips in the system three months longer than legally required, i.e. by January of the previous year, and send them to the tax office, health insurance funds and pension insurance company at the push of a button.
Retroactive accounting
You can run retroactive accounting independently up to January of the previous year. If necessary, our support team will also assist you with retroactive accounting for up to two years.
Interface to the Federal and State Statistical Offices
You can transmit all relevant data electronically via the integrated interface to the Federal Statistical Office or the State Statistical Office.
Simulation calculation
You can use the simulation invoice to run through various scenarios in your company, such as sick leave or salary increases for employees.
We support you and your team with our software and are happy to advise you.
You can reach us by phone at
+49 531 28181-0
or by e-mail at
info@hup.de
Trends & News
Subscribe to the HUP-Newsletter now and don't miss any important information, relevant studies and attractive competitions anymore.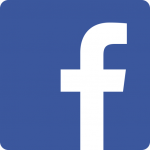 More HUP Trends & News can be found on Facebook and in our press area.